Treats on the Trail
Each fall, our Membership & Religious Education Committees work together to host a fall festival where families and kids of all ages pass out treats along the nature trails behind our historic meeting house.
Service Auction
Many Unitarian Universalist congregations use service auctions as a way to generate donations each year. UUCF members auction off their skills (like gardening or home cooked treats), special events (like Kentucky Derby parties, or karaoke nights), and hand-made items. Our auction includes a live auction portion through the night with themed jokes & costumes from emcees and attendees, plus a silent auction section with tickets, gift certificates, and products from area businesses.
Social Outings
We regularly enjoy social outings together – community theatre plays, field trips to farms & museums, park playground meet-ups, book clubs, dinners homemade or out on the town, and even sporting events like DCFC games & roller derby!
Summer Picnic & Pot Lucks
What better way to celebrate community than with a picnic? Each summer we take our smiles on the road, inviting members and guests to enjoy food, games, and laughter for our annual Summer Picnic. We also enjoy pot lucks throughout the year, typically following service.
Farmington Community
As a long standing congregation in the Farmington area, we regularly participate in community events.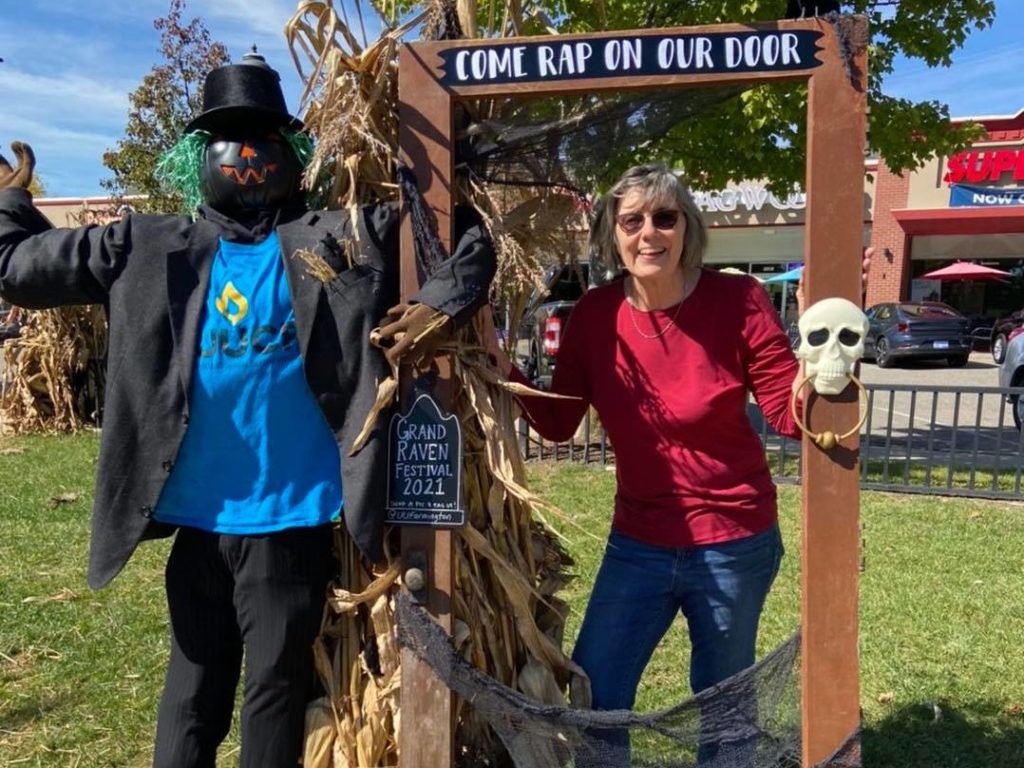 COVID Life
While COVID slowed down the world, it didn't stop UUCF from continuing to support our members and friends with lots of ways to connect while the world was closed.