Sunday School
We offer a complete, year-round religious education (RE) experience for all children and youth. Volunteers led by our Religious Education Director watch the youngest among us in the nursery and teach the school-age children lessons centered around our values as Unitarian Universalists in the classroom.
On the first and third Sundays of each month, children and youth begin in the Meeting House with the congregation for the chalice lighting and a special "Message For All Ages", and we sing as they carry the chalice downstairs to the classroom after the "Message For All Ages". On the second and fourth Sundays of the month, children can go straight upstairs for chapel in the Marge Brown Room.
Children's UU Principles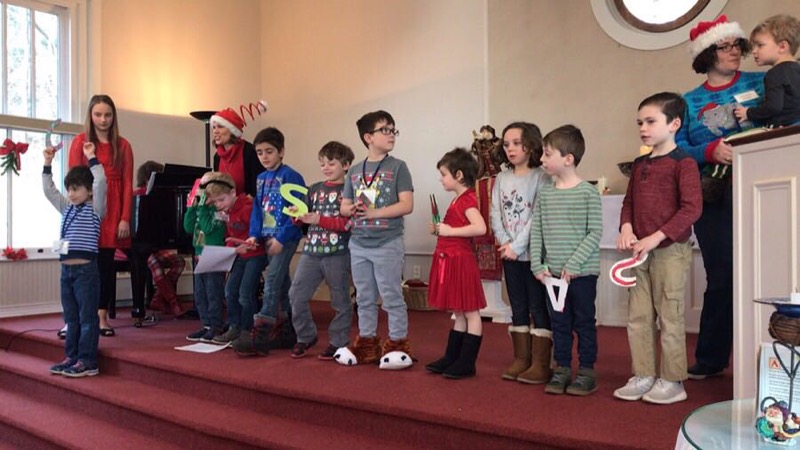 1. Each person is important.
2. Be kind in all you do.
3. We're free to learn together.
4. We search for what is true.
5. All people need a voice.
6. Build a fair and peaceful world.
7. We care for the earth.


Curriculum
Our curriculum promotes and affirms the Principles and Sources of Unitarian Universalism. Exploring and engaging in the traditions and values of world religions encourages students to see the commonalities in other religions as they continue on their individual spiritual and philosophical journey.
Preschool/Kindergarten
Young children (ages 3-7) participate in Spirit Play, a Montessori-based program designed to help children use religious language and stories to create a spiritual community and find meaning through wondering and art.
Elementary
Children (grades 2-6) learn about UU values and world religions to begin exploring their own answers to such questions as: Who am I? What is my purpose? How do I choose to live my life?
Middle & High School
Youth (grades 7-12) learn to apply UU values and principles in their daily lives through leadership development, worship, and social action. Activities include discussion, films, games, art, drama, cooking and social justice work.
Nursery for Babies and Toddlers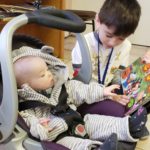 We offer supervised play in our nursery room for babies and toddlers during the service. The nursery is located downstairs in the hallway near the Religious Education classrooms, and is equipped with plenty of fun and educational toys, books, and art supplies! Our nursery is supervised by volunteer members from our church and a paid staff member.
Visitors/New Members
If you and your children are new to UU Farmington, please arrive a bit early so you can meet our Director of Religious Education and become oriented to our building. Children are welcome to either remain with their parents or move to their classrooms after our gathering time as community, with the nursery available throughout the service. After a few visits, we ask parents to contact the Director of Religious Education to register their children so we can better communicate with you and better know your children. We want your whole family to find your time at UU Farmington to be comfortable, nurturing, and enjoyable. For more information, call us at 248-478-7272 or email us at info@uufarmington.org.